Competitions
---
Closed Monday 30th November 2020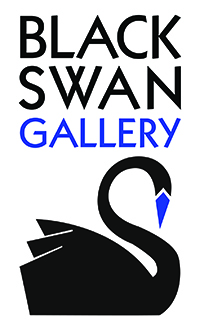 Extended deadline
30 November
---
Exhibition
December 2020 – January 2021
---
If you need help with your submission, email:
Calling all artists and makers!

Like many arts organisations, Black Swan Arts has been hit hard by the COVID-19 pandemic. Though we have recently secured Arts Council emergency funding, this will only enable us to stay open for the next few months.

To ensure that we have the resources to continue supporting the arts in Somerset, as we have for the past 30 years, we are asking our loyal and talented artists and friends to donate artwork to our online fundraising show 'Small & Affordable' which will run from 20 November 2020 to January 2021.
The work (which can be in any medium, 2D or 3D) should be no larger than 30 x 30 x 30 cm and have a recommended selling price of £300 or less. The work is intended to be affordable in recognition of the fact that many of us are struggling financially.
Please consider donating some artwork to this important cause, without your help Black Swan Arts may not survive.
The deadline for submissions is 8 November. Please read our full terms and conditions before entering but here is a quick overview. All work must be:
A brief overview of our terms & conditions
Please read our full terms & conditions before entering, but here is a quick overview. All work must be:
no larger than 30 x 30 cm
priced at no more than £300
donated to Black Swan Arts – we will receive 100% of the profits made on all sales
submitted online by the deadline
delivered 10 – 14 November to Black Swan Arts
2D work does not have to be framed but it should be robustly backed and sealed
For the exhibition itself, we expect to have a mixture of pre-booked appointments and online features. These details are obviously fluid at this point.
An important note about submissions
Our software expects a payment to 'complete' your submission. Because there is no payment, you can either leave your entry after you have added your images and information or you can email competition-support@blackswanarts.org.uk to let us know your entry is finished.
We currently have a software bug which means that you won't be able to add your artwork on a tablet or mobile device, so please either use a desktop or laptop or contact us and we'll add them on your behalf.
---